Crap about my Mail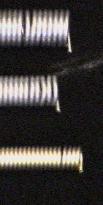 this is what the ends of my springs look like... It's so I don't waste a bunch of wire.. or at least as little as possible.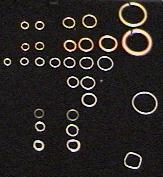 these are the rings I use most commonly.. Not everything is here, cause i didn't have them when I took the pic..der
my friend sean made these.. the left 3 are made of 3 strands of braided aluminum... the right 2 are twisted black...and twisted black and galvanized...
he did a good job with these... the braided ones are hard to make.... and they are hard to find uses for....decoration..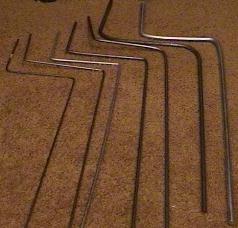 my rods..
in order, left to right
1/8, 5/32. 3/16, 7/32, 1/4, 5/16, 3/8.. missing is my 5/8" rod.. .
i now have 3/32, 9/32, 11/32 as well...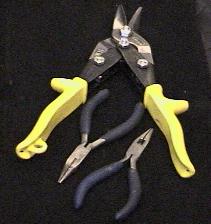 my tools.. a person or two showed interest in what i used.. here they are..
this is where my rings i have homes for go....
this is where rings go when i feel lazy...that's a lot...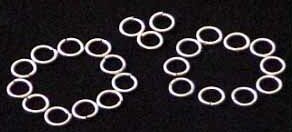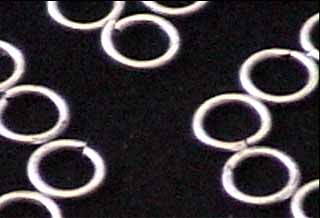 the 3 at the top are unclosed rings... the rings on the left are rings that are simply closed on one plane.. the rings on the right are closed the rest of the way.. i discuss this on my prices page as well.. umm, the completely closed rings take longer to make, but it looks nicer, cleaner.. and can be worn on bare skin with comfort.. and dragged across my hair without pulling.. at least not much.. nothing is perfect...