Main Body Pieces Jewelry Mini Armor Miscellaneous Chains Fabrics Instructions for weaves
Music can save the world. It can soothe the savage beast. It can make you dance like a fool. It can make you vomit. If ya have to hurl...hurl in here, man.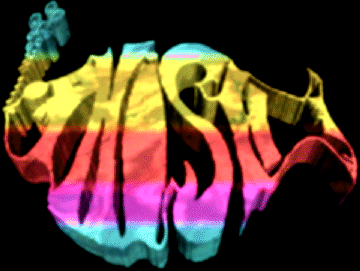 here are some places to get some live phish mp3s
http://www.coffeebuzz.com/phishaudio/
http://www.ultranet.com/~boland/
https://members.tripod.com/jonathanmiller
A Grateful Dead real audio and Flash site - deadlegs.com - awesome database of streaming concerts, organized by year
Deadshow.com more streaming concerts.
Crazy Fingers - some mp3s and stufffff. Check out his linklist, it's very big. I'll move some of them over here, after I check 'em out.


All is One or Loop 23
Ask me, and it's the second, just 'cause he says it's the first. all hail discordia.
This is my bro.
members.tripod.com/~Driss/

Some of the coolest ambient/trance/tripped out music I've heard. They also have tons of rave/house/techno/blahblahblah. None of that means anything to me. Regardless, they are excellent artists. many filetypes used, I think they all can be played with WinAmp.


Barenaked Ladies
http://bnl.kosmic.org/newstuff.htm
Many versions of many songs are available here in mp3. Never realized that they were on kosmic's server. right the frack on.


Rammstein
https://members.tripod.com/~sehnsucht/sounds/sound.html
This site has both chainmail as well as a few Rammstein mp3s which are only on singles, etc. stripped has kickass guitars.


God Ate My Homework
http://www.futuresights.com/~gamh/freemp3s.html
These are some Berkley kids makin' songs on their computer. Pretty funny, I think. Please don't...... (I leave it to your imagination. I laughed, though) mp3s available.




I might have a REALLY cool They Might Be Giants link here soon. After Christmas?
I hope to add to this list a lot. Tool, Bob Marley, Grateful Dead, Pantera, Janis Joplin, some smurfs. whatever else happens to tickle my fancy.
Main Body Pieces Jewelry Mini Armor Miscellaneous Chains Fabrics Instructions for weaves